The bread baking oven
Wide range of applications
Whether you are baking bread, pizza or cakes, roasting meat dishes, drying and drying fruits or mushrooms, smoking fish or meat, drying herbs or keeping food warm between courses: The environmentally friendly wood-fired bread baking oven offers a wide range of applications.
Vaulted bricks: For variable shaping
With vaulted bricks used as arch bricks, different vault radii can be realized – e.g., flat and round vaults. The corresponding skewbacks are available. We recommend universal super offsetting mortar to mortar the vaulted bricks.
Wieselburger baker's plates: Ideally suited for baking
Wieselburger baker's plates are special floor plates with excellent baking properties for bread and pizza ovens. The density and porosity of these plates has been adjusted so that the bottom of the bread or pizza does not burn, even when baked for a long time. The use of a wooden shovel is recommended for inserting and removing baked goods, since metal tools can damage the plates. Wieselburger baker's plates are laid seamlessly against each other in a bed of sand.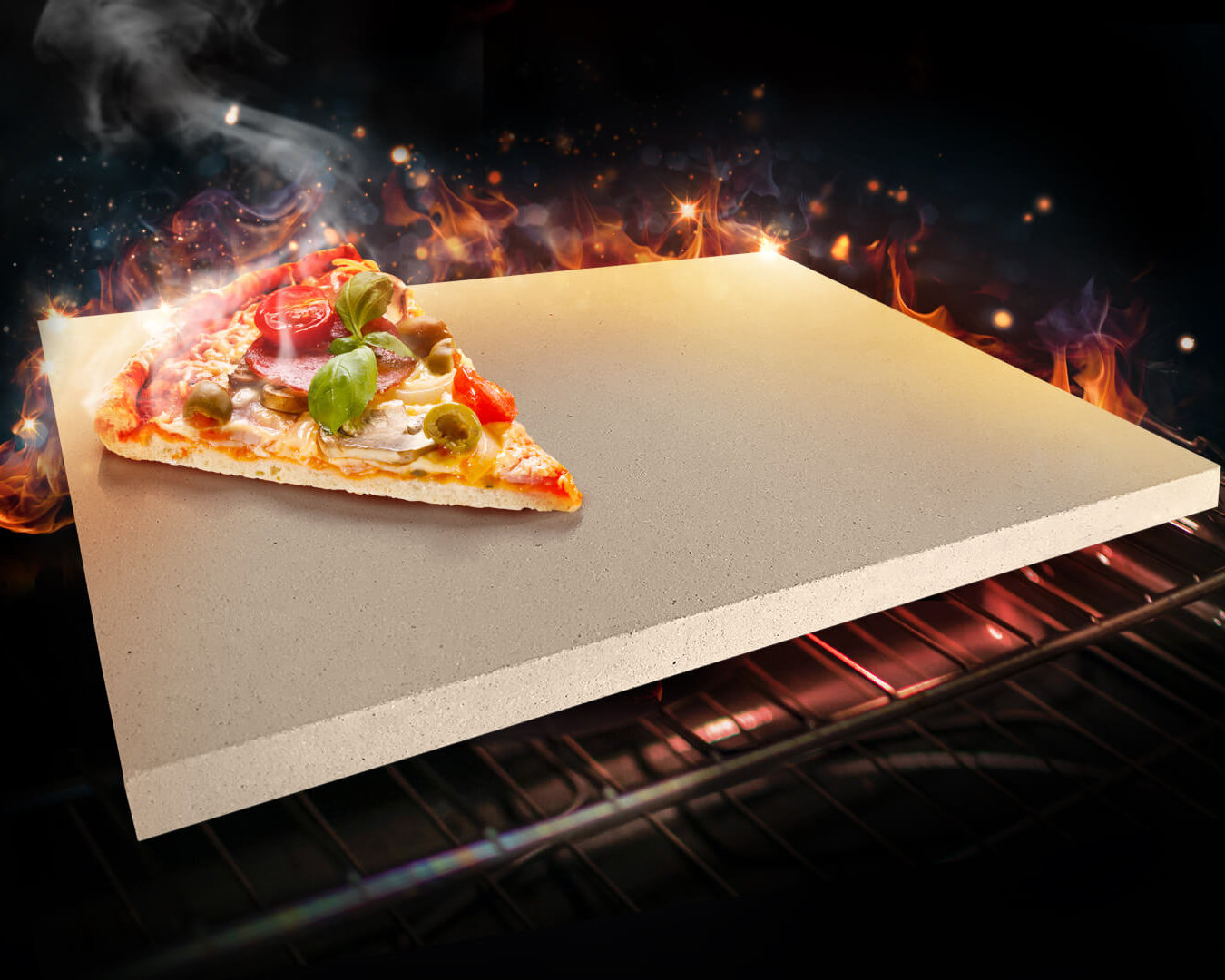 With the RATH pizza plate, homemade pizza tastes like it does in Naples, and bread like it's fresh from the bakery around the corner.
• The high-quality refractory fire clay gives baked goods an excellent quality.
• "AGES food safe" certified
• Perfectly browns the underside
• Optimal heat distribution
• Short heat-up time – the plate quickly reaches the ideal temperature
• Practical format 20 x 300 x 400 mm
Further information is available on the stove fitters' page.
The current product catalog with prices, registration for stove fitter training courses and further information can be found here.