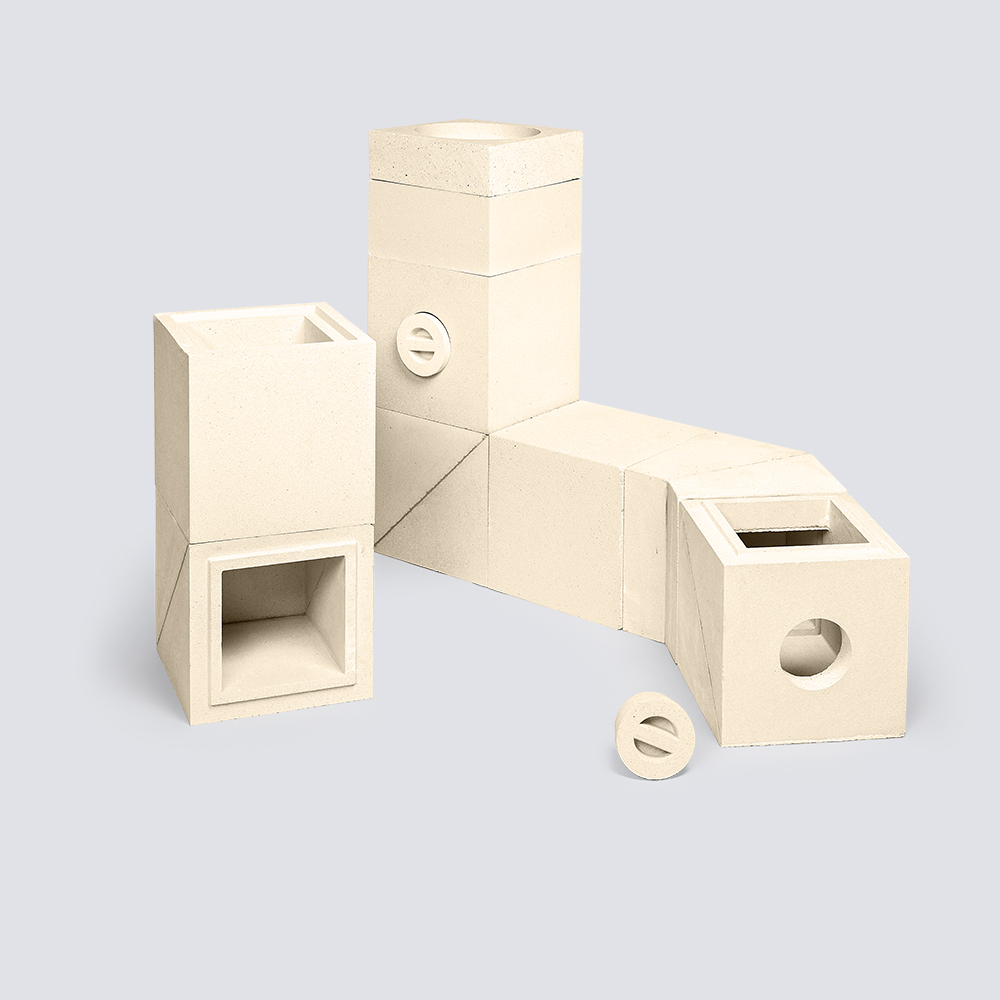 Draft systems
A solution that pays off
RATH's shaped brick and modular stone block systems are characterized by their high quality as well as quick and easy handling. In addition, they enable the cost-effective construction of draft systems for tiled stoves and heating furnaces with ceramic reheating surfaces.
Modular stone block system
The modular stone block system is suitable for design with an air gap and is available in a clear cross-section of 180x180.
In addition to tensile modulus runners and 90° and 135° angles, we offer bricks with a hole and plaster cover, as well as transition pieces made of fire clay for connection to a chimney or heating insert.
Quickbrick system and caterpillar bricks
With the Quickbrick system of shaped bricks, the entire tiled stove interior installation (in the construction method with air gap) can be accomplished quickly and easily. Quickbrick offers shaped bricks in different heights for the draft system, as well as the Quickbrick BR brick for the combustion chamber.
In the design with air gap, the caterpillar brick system can be used to construct round drafts just as easily and quickly. The system consists of shaped bricks in five different heights and can be combined with the Quickbrick shaped brick system. With the complementary Quickbrick and caterpillar brick systems, you can install the complete tiled stove interior.
All advantages at a glance:
Quick and easy handling
Cost-effective construction of draft systems
Tiled stove interior can be completed with the complementary shaped brick systems
Further information is available on the stove fitters' page.
The current product catalog with prices, registration for stove fitter training courses and further information can be found here.